Frequently Asked Questions
Nathan Hammond a former teacher for 20 years founded a company called Eduspire Solutions which develops technology to revolutionize the education system. The school's goal is to provide quality learning in a safe and respectful environment while collaborating with families and the community.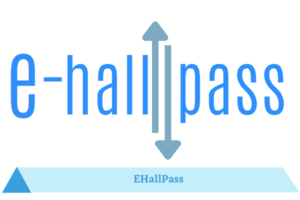 Eduspire Solutions has a new and innovative solution for the education sector EHall Pass. This website provides an exciting digital way of learning that can transform classrooms and educational institutions into bright digitized versions of themselves. Our EHall Pass features include streamlined registration a web app and a student card often. It's hard to understand what it takes to use our product. Get answers and know more about Eduspire Solutions with our list of frequently asked questions.
Frequently Asked Questions
Is The EHallPass App Compatible With Other Platforms?
Android App, Web Browser, Chrome OS-optimized App, iOS App and Optimized Mobile Web are all compatible with EHallPass. You can add lists to E-hallpass through Clever SecureSync.
How Much Does The E-Hall Pass Cost?
Costs for the E-Hallpass are $3 per student with a one-time implementation fee of $1,000.
What Does The EHallPass App Track?
With the E-Hallpass you can track and monitor the time students spend in corridors thereby increasing accountability and safety. You have hallway traffic data it will be easy to determine who is in the hallway in an emergency.
Can a Pass be generated for a Student Who Does Not Have Access to a Computer or Mobile Device?
E-hallPass for the educator's dashboard allows for quick and easy creation of student proxy passes.
What If I Don't Feel Comfortable With This System?
The university or school will take precautions for students with concerns about using the e-pass system including the possibility of refusing it.
Does the E-HallPass use a student's cell phone's location services to monitor where they are at all times?
E-hallPass does not use location services.